2- Hot Honey-Lemon With Ginger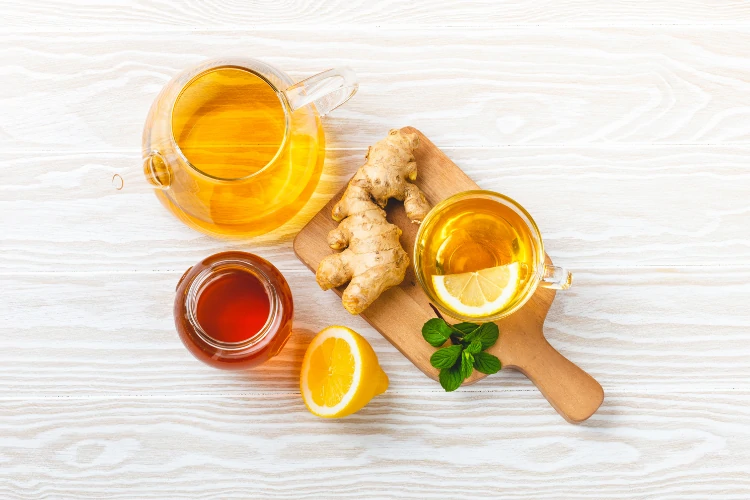 You can never go wrong with this recipe. This is the one I use most, and it's fantastic when a sore throat starts coming on.
Made with fresh ginger, lemon, and honey, this caffeine-free tea is my go-to fight common cold. Here's why:
· Honey soothes and coats the throat. It's also antimicrobial (kills or slows the spread of bacteria or viruses).
· Ginger is warming has antimicrobial and anti-inflammatory properties. It also can give your immune system a boost, reducing the number of days you have a sore throat.
· Lemon is packed with vitamin C, which can speed your recovery time.
Steps to Make Hot Honey-Lemon With Ginger
Place about 1 tablespoon of raw honey in the bottom of a mug.
Add another tablespoon of lemon juice. Fresh is best, but bottled works if you have it.
For an extra kick, stick a slice of fresh ginger in there.
Pour boiling water over everything, stir, and let the ginger steep for 5-10 minutes.
Remove the ginger, and enjoy your drink.
Your throat is about to feel so much better!