Wow, look at the time! I think I say this every year, but I can't believe we're halfway through 2019 already. And it's been a busy 2019 as well. This list of the best games of the year so far is already so strong, it feels like a proper end-of-2019 Game of the Year list. Hell, I had to cut some perfectly deserving games because we ran out of space. Did I mention this is only the middle of the year?
And it's only going to get worse from here, with high-profile releases like Doom Eternal and Control still to come in 2019. And then 2020's spring gauntlet of Cyberpunk 2077, Dying Light 2, Vampire: The Masquerade—Bloodlines 2, Watch Dogs Legion, and on and on.
Good years ahead. But before we get there, let's take a moment to recount the best games of 2019 so far—maybe some you played, and probably at least a few you haven't gotten around to yet. (Note: This list is in no particular order, except the final entry.)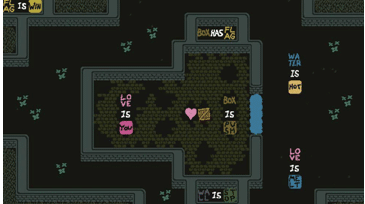 BABA IS YOU
Baba Is You is a fiendish puzzler with simple rules. So simple, in fact, they're laid out for you to see. Every puzzle consists of a series of text blocks, arcane-looking phrases like "Flag Is Win" and "Water Is Hot" and the titular "Baba Is You." Your task is to push these blocks around, redefining the very rules of the puzzle in your favor. Stuck behind a wall? Well, maybe you should become the wall—or rather, Wall Is You.
Of course, the difficulty escalates. Immutable rules, either placed outside your reach or tucked into corners where they can't be manipulated, force you to get creative with your solutions, creating long chains of cause and effect where Crab Is You and You Are Melt and Water Is…nothing? Oh, now I can get across that river. And so on and so forth. Baba Is You is smart, it's addictive, and I've derived the utmost satisfaction from its "Eureka!" moments.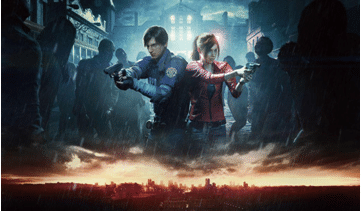 RESIDENT EVIL 2
Resident Evil 2 is the Resident Evil that finally made me a fan—and I don't mean the 1998 original, I mean the remake this year. After years of trying and failing to get into the series, I finally had a proper Resident Evil game with a well-written story and fully modern mechanics (and no more typewriter ribbons) at a time I could appreciate it.
Point being, it's not just a nostalgia piece. Resident Evil 2 is one of 2019's best horror games, with an entertaining story that sustains both Claire and Leon's back-to-back playthroughs, and tweaks that update the source material without losing its spirit—like a colorcoded map that tells you when you've collected everything in each room, quality-of-life tweaks that demonstrate how games have evolved since the '90s.
And for repeat runs? Well, try putting Mr. X in a thong for a truly exciting twist.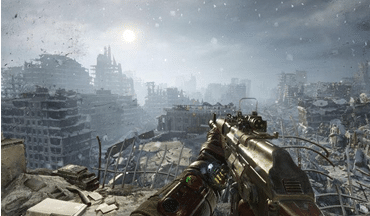 METRO EXODUS
Metro Exodus had me worried when I first demoed it. This was a series about claustrophobia, about how nuclear survivors rebuilt some semblance of civilization in the ruins of the Moscow subway system. With Exodus, the series was due to go above-ground and open-world, leaving the subways behind. I feared the change would scuttle what I loved about the first two games, especially Metro 2033.
But my fears were in vain. While some of the open-world bits do feel superfluous, Metro Exodus is still a joy to discover. Each region is dotted with enough ruins to regularly recreate the old Metro feel, and the story of Artyom, Anna, and their journey out of Moscow is a poignant third act for a series that definitely earned one.
SHARE
[mashshare]
[Sassy_Social_Share]