7- Korean honey citron tea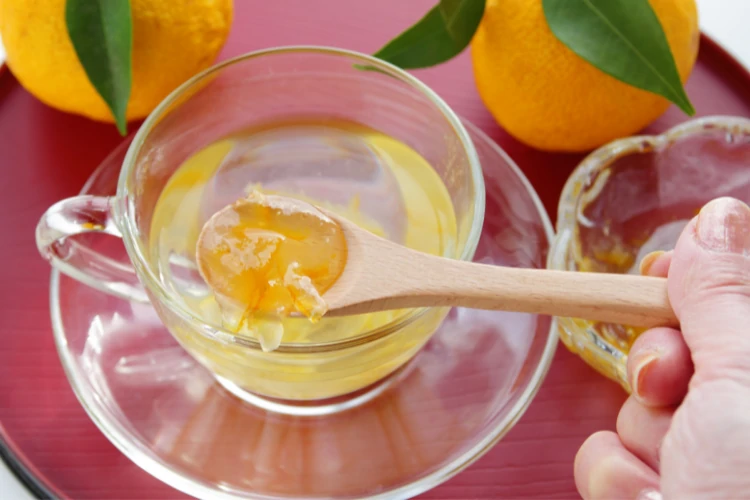 Korean honey citron tea or yujacha is a trendy and traditional Korean cold remedy. It's made from a citrus fruit called Yuja in Korean or yuzu in Japanese. Yuja tastes like a mix of lemon, orange, and grapefruit all in one.
Clean and slice citron fruit. Discard the seeds. Since we're using the entire fruit, including the peel, make sure it's thoroughly cleaned. I like to clean it by spraying it with vinegar then scrubbing it clean under running water. Cut citron in half, then in thin slices.
Mix all ingredients in a bowl. In a bowl, mix the sliced yuzu, sugar, and honey until well combined. The honey and sugar will break down the yuzu peel, making it soft.
Stir 1 tablespoon of citron tea in a cup of hot water. You can eat citron fruit peel
Want more ideas to boost your immunity? Check out TEXAS SUPERFOOD