It's officially crunch time for finding the absolute best gifts to give your loved ones this year.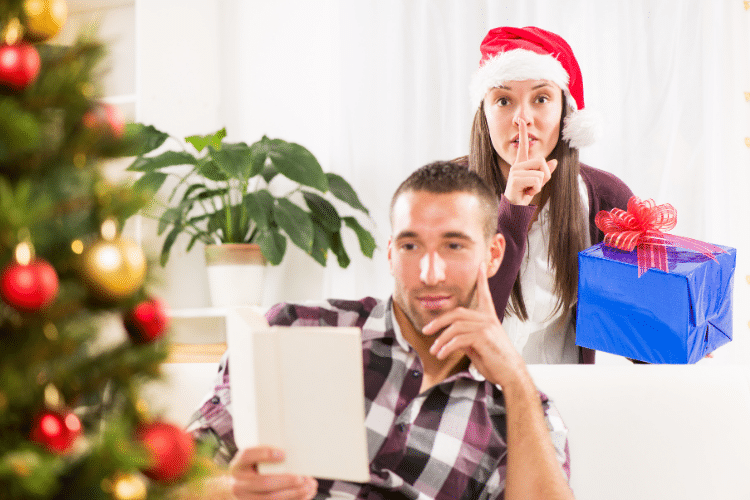 To help you out, we've started compiling our favorite holiday gifts, but if you're still stuck and don't know what to get the guy in your life, we can help with that too. Like our list of women's gifts or your kids one, whether it's for your dad, brother, husband or friend, we searched the web far and wide to find this year's best gifts for any guy. Keep reading!
For the guy who's always in the kitchen
Hamilton Beach Dual Breakfast Sandwich Maker ($24.99; amazon.com)
Eating breakfast in the morning while scrolling through the first few emails of the day is a new luxury for many people who are working from home. If the guy in your life loves to start off his day with a hearty and healthy breakfast sandwich (or two), this maker from Hamilton Beach is the ultimate kitchen gadget to kick-start his mornings.
ThermoPro TP20 Wireless Remote Digital Cooking Food Meat Thermometer ($56.04, originally $59.99; amazon.com)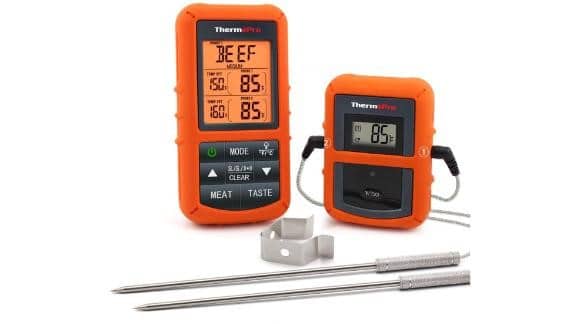 If he's picked up cooking as a new hobby, this digital meat thermometer can help him cook his next meal to the perfect temperature, whether it's a medium-rare rib-eye or a giant turkey that's been in the oven all day.
Cuisinart GR-4NP1 5-in-1 Griddler ($59, originally $79.99; amazon.com)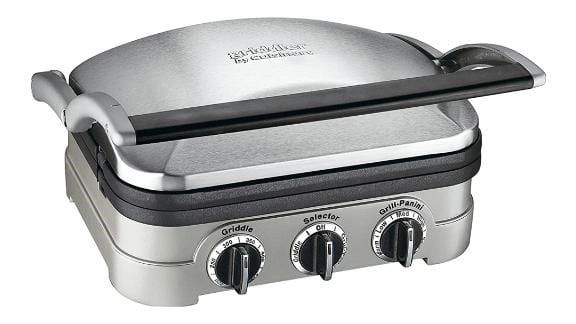 This 5-in-1 countertop griddler is the perfect addition to any guy's kitchen if he enjoys cooking Sunday pancakes, the occasional weeknight burger dinner or even a quick lunchtime panini. With grill, griddle and panini capabilities, he'll be breaking out this gadget all the time. Plus, its cooking plates are dishwasher-safe for easy cleanup.
Hario Mizudashi Cold Brew Coffeepot (starting at $25; amazon.com)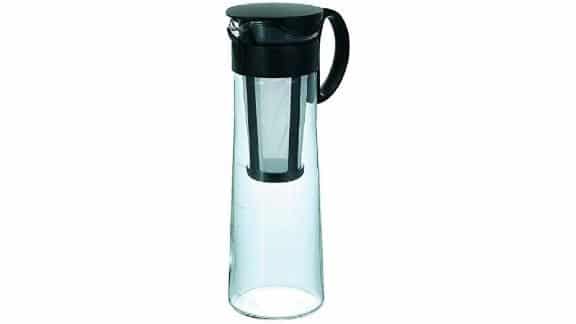 For the caffeine fiends in your life, having a pitcher of cold brew in the fridge is a must. There's nothing like pouring a cup from this Hario Mizudashi cold brew pot for your afternoon coffee kick. It was our pick for the best cold brew coffee maker of 2020, and we loved it for its sleek design and, of course, killer cold brew.
Truff Gourmet Hot Sauce ($17.98; amazon.com)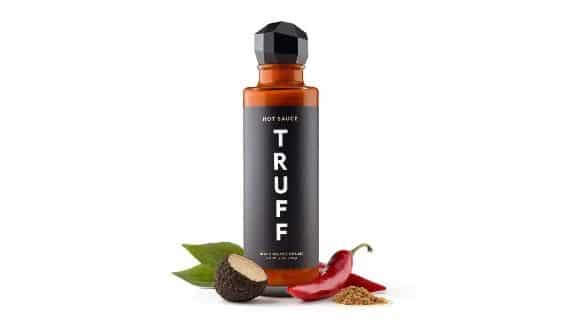 For the guy who likes to turn up the heat, this gourmet hot sauce comes highly recommended from experts and editors alike. Packed with chili peppers, black truffle oil, agave nectar and more, this complex sauce is not only spicy, but its unique and delicious flavor will have him reaching for it again and again.
Wishacc Bamboo Book Stand (starting at $14.99; amazon.com)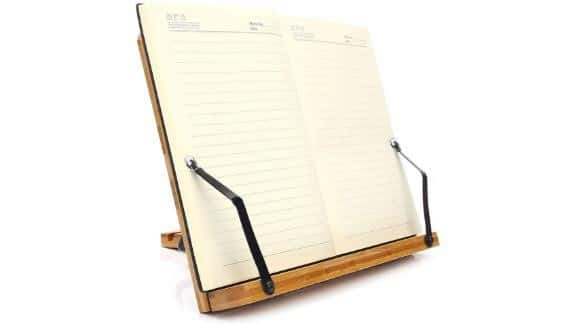 For the cook who seemingly has all his favorite kitchen gadgets, a quality cookbook stand can end up being truly useful. This comes in three different sizes, allowing him to easily prop up his favorite cookbook or tablet. It even has page holders so that nothing closes.
Instant Pot Duo Mini (starting at $59.99, originally starting at $79.95; amazon.com)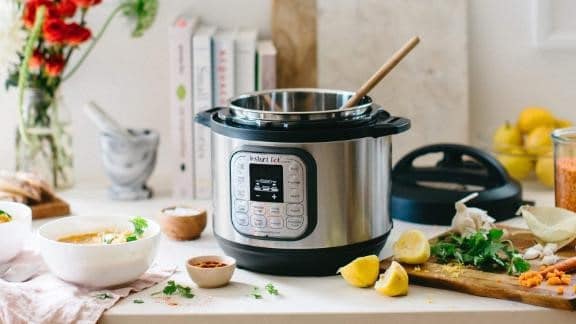 Give him a chance to find out why nearly 118,000 people rate the Instant Pot Duo a 5-star product as one of the best gifts for your kitchen this year. This kitchen gadget comes in several different quart sizes and capabilities, but even the simplest version will allow him to do things like pressure cook, slow cook or even make yogurt in one compact machine.
Foodie Dice No. 1 Seasonal Dinners ($26.99; amazon.com)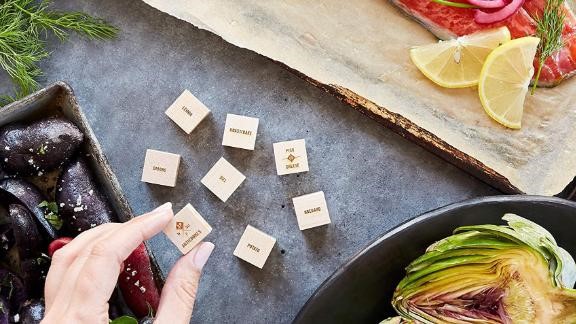 Probably just like you, we're so tired of deciding what's for dinner each night. Gift your foodie a fun way to ideate new meals with these foodie dice. Just select five primary dice, a veggie die and roll for endless dinner options without the pressure.
Sondiko Butane Torch ($18.99; amazon.com)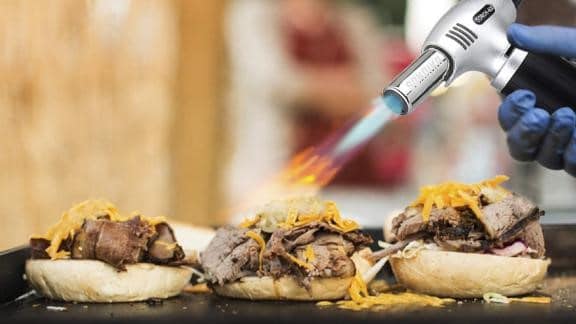 He's been asking for a kitchen torch to caramelize his homemade crème brûlée and sear his steak. Make his wishes come true with this Amazon bestselling torch that's under $20. Don't fret though: It features a safety lock and a long-angled nozzle for extra precaution.

For the tech-head
Apple AirPods Pro ($190, originally $249; amazon.com)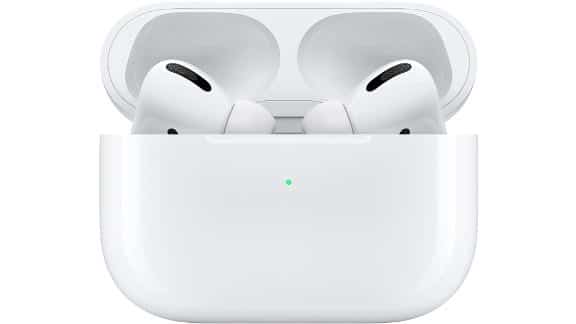 If you still don't have a pair of AirPods Pro, well, what are you waiting for? We named them the best true wireless earbuds of 2021, and for good reason too. They're small, they produce top-notch sound and they have excellent noise cancellation, second only to Bose's brand-new QuietComfort Earbuds, according to our testing.
Bagsmart Electronic Organizer ($14.99; amazon.com)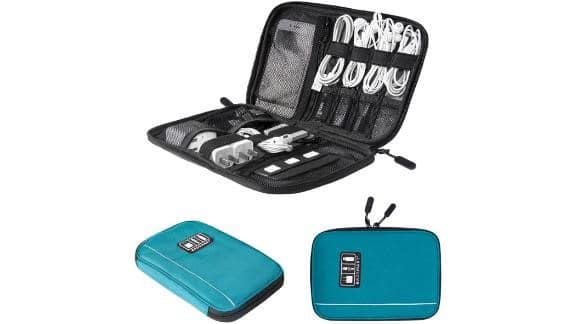 You love him but just cannot stand how unorganized all his tech gadgets and wires get. Help him organize with this nifty organizer bag that can fit all his cords, dongles, devices and chargers.
Rocketbook Smart Reusable Notebook ($28.74, originally $34; amazon.com)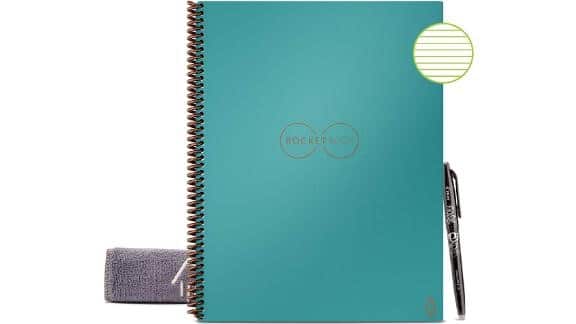 Once he tries the Rocketbook Smart Notebook, he'll never go back. This is for the guy who needs to take his notes by hand, but wants to search his old notes even when he doesn't have the notebook. Better yet, this comes with a pen and microfiber cloth making it able to be reused endlessly.
JBL Flip 5 ($89.95, originally $119.95; amazon.com)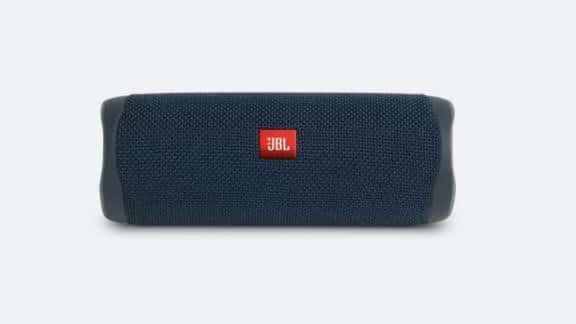 Whether he likes to relax with some tunes in the backyard or needs his jams turned all the way up when cooking or cleaning, this portable JBL speaker can bring the party anywhere. Available in tons of colors, including a customizable option, this speaker in his favorite hue will be a gift to remember.
Echo Flex ($9.99, originally $24.99; amazon.com)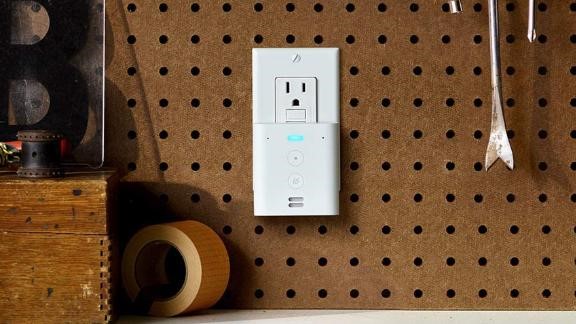 Don't miss the chance to grab the Echo Flex at a major discount. If he relies on Alexa for everything, he'll love this plug-in mini smart speaker to meet his needs anywhere in the house.
Sony WH-1000XM4 Over-Ear Headphones ($278, originally $349.99; amazon.com)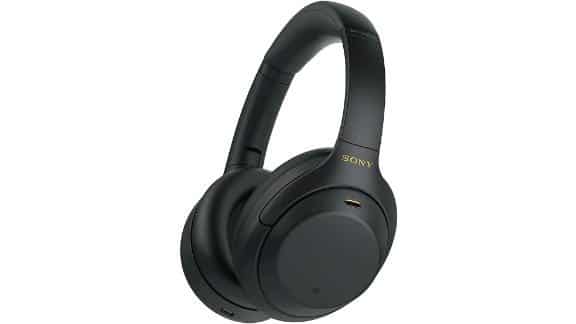 The newly released Sony WH-1000XM4s are really the top of the line when it comes to headphones. We tested them against some of the field's best, including Bose, Beats and JBL, but the Sonys were so good we named them both the best over-ear headphones and the best noise-canceling headphones of 2020 so it's on the top gifts for guys this season.
MyQ Smart Garage Door Opener ($29.98, originally $39.98; amazon.com)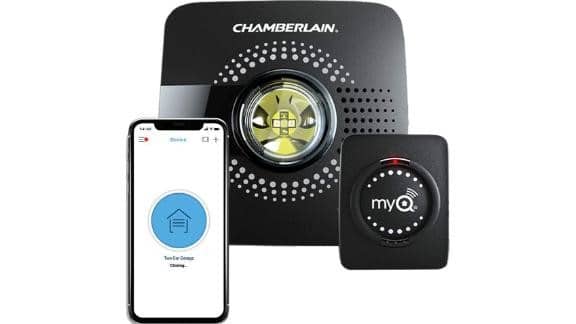 For the guy who wants to craft his perfect smart home, this garage door opener is a must. With this, he'll be able to open and close the garage door from anywhere via an app on his phone and even invite up to three people to do the same.
Apple Watch Series 6 (starting at $469; amazon.com)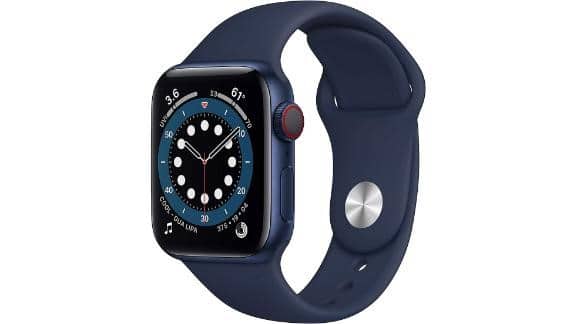 What might end up being the hottest gift this holiday season is here. The Apple Watch Series 6 is the latest in Apple's ever popular smartwatch series, and this edition comes packed with new features like blood oxygen monitoring and a ton of fun new colors. The new watch is so good, we named it the best smartwatch of 2020.
Other gift ideas for guys
Wahl Stainless Steel Lithium Ion Beard Trimmer ($74.79; amazon.com)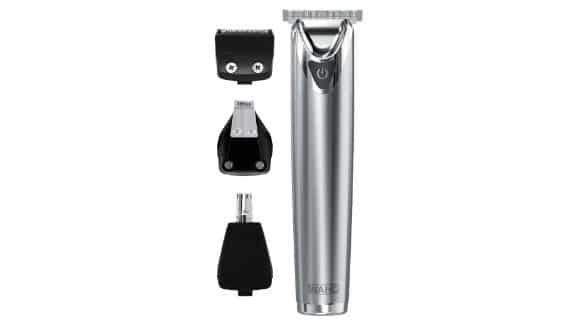 Some of these quarantine beards are getting out of hand, we know. If the man in your life looks like he's ready to build himself a cabin in the woods, it might be high time for a trim, in which case you can't get much better than this lithium ion beard trimmer from Wahl as one of those gifts for him. It was our performance pick when we tested the best beard trimmers of 2021, and we loved its ability to shave clean lines and its long-lasting battery.
Yeti Rambler 26-Ounce Bottle ($39.98; amazon.com)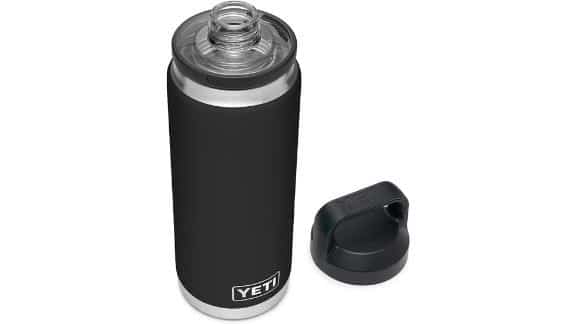 Our runner-up when we looked for the best water bottle of 2021, the Yeti Rambler is incredibly durable and, thanks to its dual-wall insulation, can keep drinks hot or cold for hours on end.
Knock Knock What I Love About Dad Fill in the Love Book ($10.62, originally $11.80; amazon.com)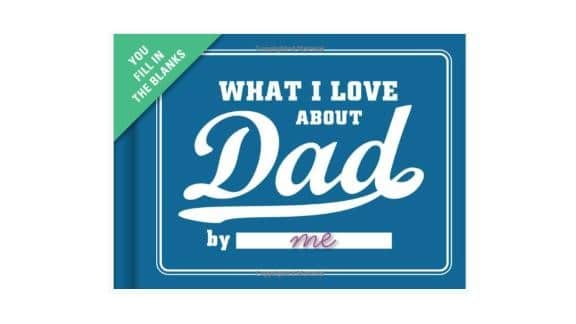 If you're trying to bring on the waterworks this holiday season, this fill-in-the-blank book gives you plenty of opportunities to get all sentimental and show your dad how much you really love him.
Tile Pro ($29.99, originally $34.99; amazon.com)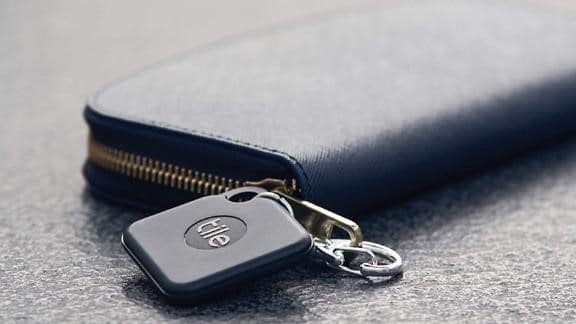 We all know that person who just can't seem to remember where they put something. Tiles are great gifts for that forgetful someone, since they use a 400-foot Bluetooth range to find everything from keys to luggage.
For the one who wants to be comfy
Viktor Jurgen Neck Massage Pillow ($56.98; amazon.com)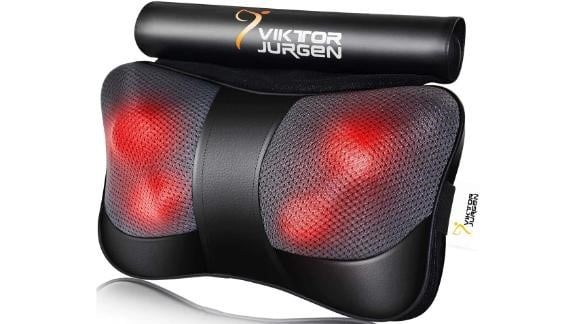 A versatile massage pillow is the gift he didn't realize he needed. This one delivers a deep massage to soothe his aching muscles. It warms up as you use it, and it's suitable to be used on the neck, shoulders, back and even feet.
Nautica Men's Soft Woven 100% Cotton Elastic Waistband Sleep Pajama Pant (starting at $22.99; amazon.com)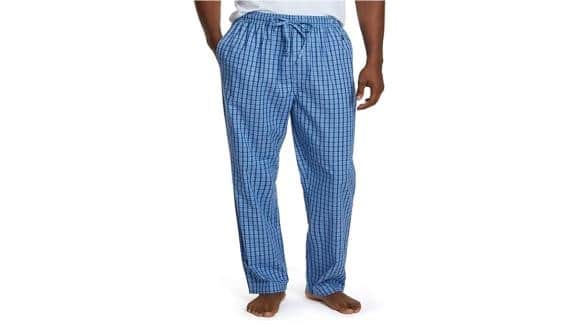 Another gift for the guy always trying to be cozy, these loose-fitting pajama pants are made from soft cotton and have an elastic waistband so he can relax.
WeciBor Men's Cotton Crew Socks, 12-Pack ($23.99; amazon.com)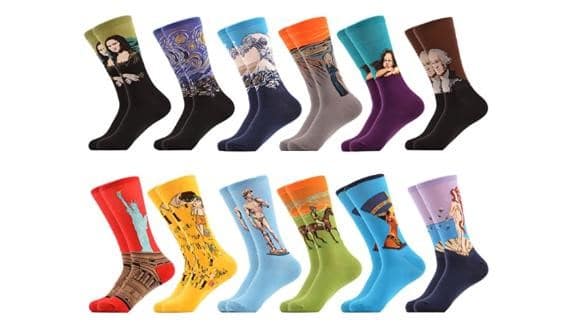 Don't get us wrong: Giving socks can feel like the most generic gift ever. But for the guy who is always trying to add some pizazz to his outfit or if you need a stocking stuffer, these socks are a hit. They come in a 12-pack in patterns like foods, iconic paintings and former presidents.
[mashshare]