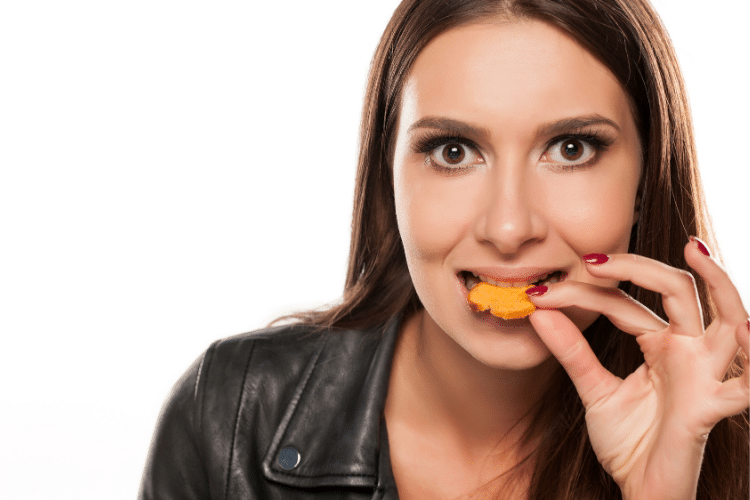 Get everyone in the mood with these go-to appetizers and snacks. And, trust me it will surely be a hit at your next gathering with friends or during movie night.
These appetizers and snacks are great all year around, so make sure to save these for later. And, keep reading on the next page
[adinserter block="3″]
[mashshare]
[adinserter block="4″]
WHIPPED RICOTTA WITH OLIVE OIL AND ROSEMARY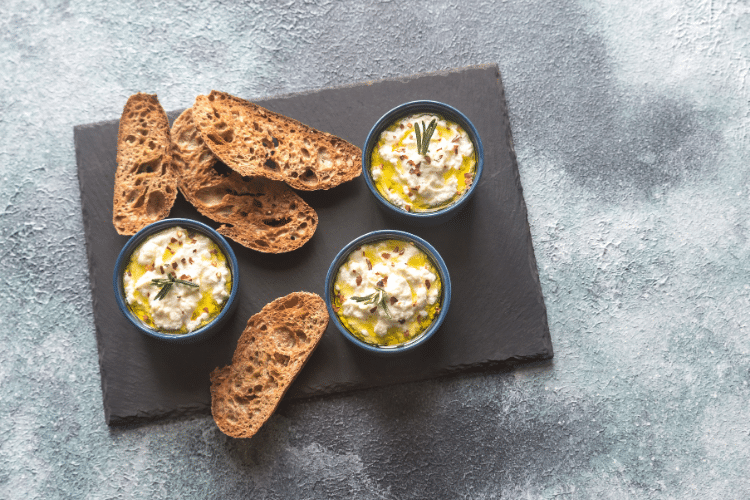 1½ cups fresh ricotta cheese
2 tablespoons extra-virgin olive oil
1 teaspoon chopped fresh rosemary
Using an electric mixer, whip the ricotta until light and airy, about 2 minutes. Transfer to a serving plate and use a spoon to create a well in the center. Fill with a little olive oil and sprinkle with the rosemary, flaky sea salt and pepper. Serve with grilled bread.
[adinserter block="3″]
[mashshare]
[adinserter block="4″]
EVERYTHING BAGEL STICKS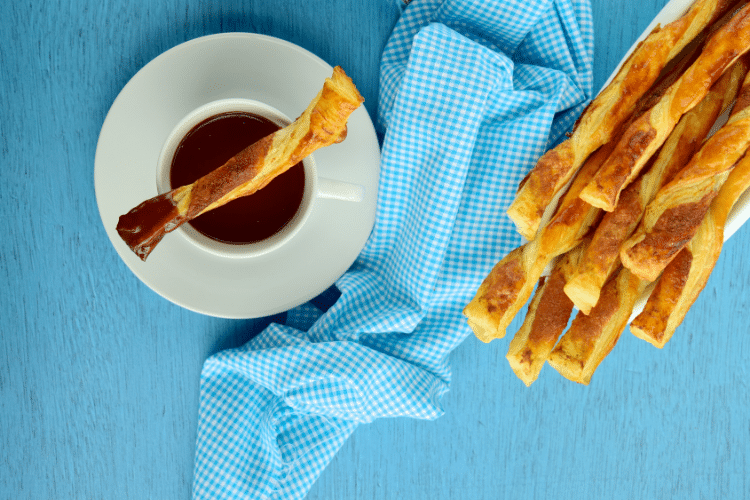 1 sheet frozen puff pastry (half of a 17-ounce package), thawed
large egg, beaten
1 tablespoon everything bagel seasoning
Preheat the oven to 375˚. Line a baking sheet with parchment paper. Cut the puff pastry sheet in half crosswise, then cut each half into nine 1-inch-wide strips and twist each strip a few times. Transfer to the baking sheet, brush each twist with the beaten egg and sprinkle with the everything bagel seasoning. Bake for 18 minutes, then rotate the pan and continue baking
until the pastry is golden brown, another 4 minutes. Let cool
Keep reading more about Appetizers And Snacks on the next page!
[adinserter block="3″]
[mashshare]
[adinserter block="4″]
CRANBERRY AND GOAT CHEESE CROSTINI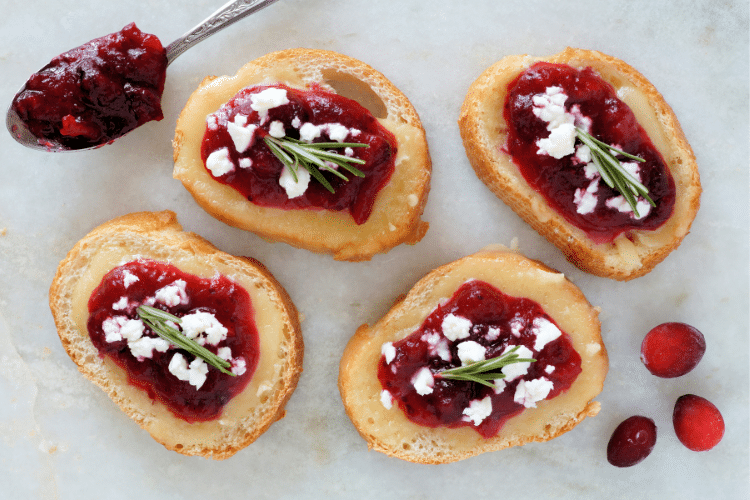 8 ounces goat cheese, at room temperature
20 store-bought crostini
¼ cup canned whole-berry cranberry sauce or cranberry chutney
Spread the goat cheese on the crostini, then top with the cranberry sauce
[adinserter block="3″]
[mashshare]
[adinserter block="4″]
PUMPKIN SPICE SWEET POTATO WEDGES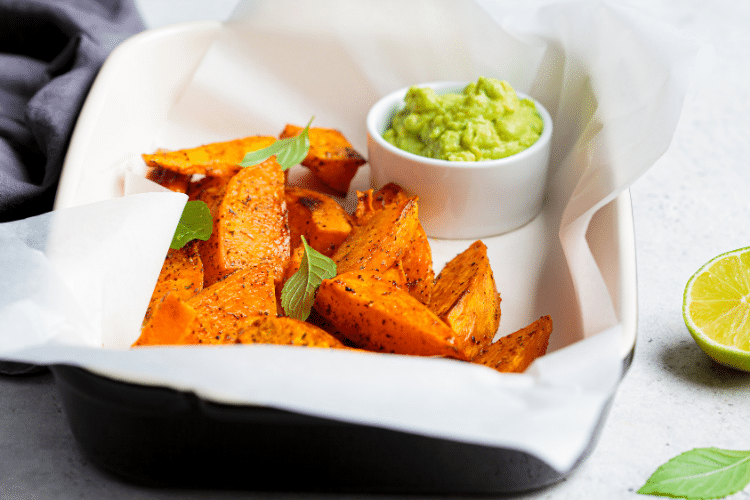 4 medium sweet potatoes
⅓ cup packed dark brown sugar
2 teaspoons pumpkin pie spice
Preheat the oven to 375˚. Bake the potatoes in the center of the oven until tender but still firm in the center, 35 to 40 minutes. Let cool slightly, about 30 minutes.
Cut each sweet potato lengthwise into 6 wedges and arrange cut-side up in a single layer on a baking sheet.
Drizzle with olive oil (about ¼ cup) and sprinkle with salt. Bake until crisp and browned around the edges, 25 to 30 minutes. Bring the brown sugar and ¾ cup water to a simmer in a small saucepan. Stir in the pumpkin pie spice and cook over medium-low heat until syrupy, 3 to 5 minutes. Arrange the sweet potatoes on a platter and drizzle with the sauce.
[adinserter block="3″]
[mashshare]
[adinserter block="4″]
STUFFED PEPPADEW PEPPERS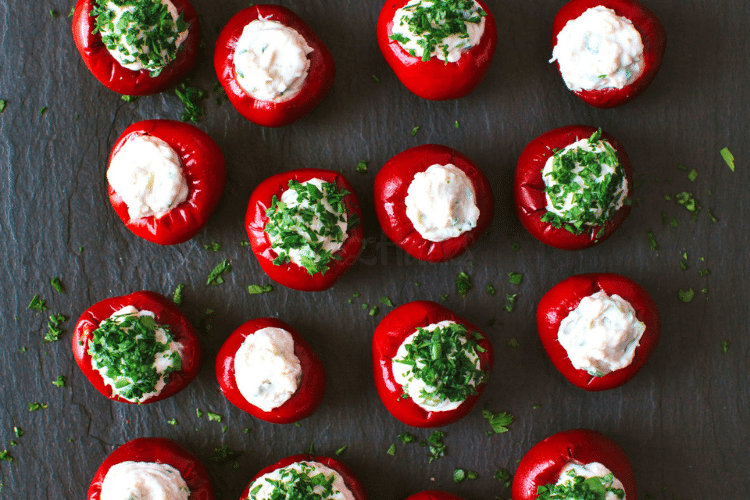 ⅓ pound gorgonzola or other blue cheese, cut into 24 small cubes
24 small fresh basil leaves (or 12 large leaves, sliced in half from tip to stem)
24 sweet piquante peppers, such as Peppadews
Place a cube of gorgonzola on top of a basil leaf. Roll up the basil around the cheese and stuff into a pepper. Repeat with the remaining ingredients.
[adinserter block="3″]
[mashshare]
[adinserter block="4″]
SPICY CANDIED BACON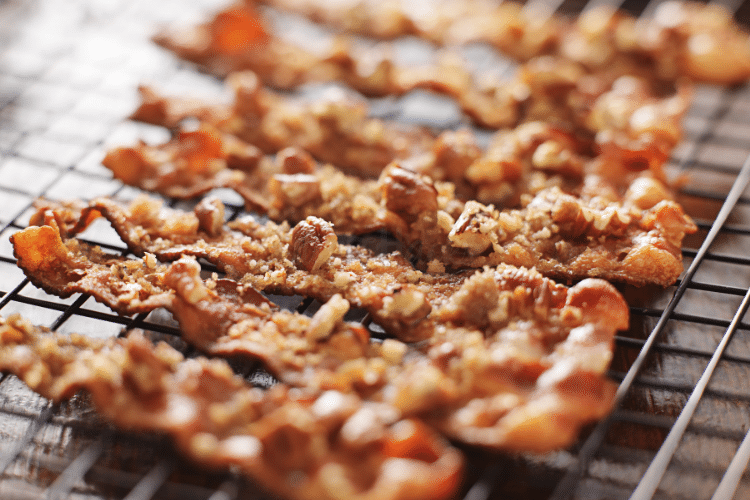 Combine ½ cup brown sugar and 2½ teaspoons gochugaru (Korean red pepper flakes) and spread on a plate. Coat one 12-ounce package thick-cut bacon in the sugar mixture, pressing each slice on both sides to adhere.
Lay the bacon on a parchment-lined baking sheet and bake at 325˚, rotating the pan and flipping the bacon halfway through, until the bacon is dark brown and caramelized, 30 to 40 minutes. Sprinkle with toasted sesame seeds on both sides, then let cool completely to harden. Makes about 12.
[adinserter block="3″]
[mashshare]
[adinserter block="4″]
BACON CRAB RANGOON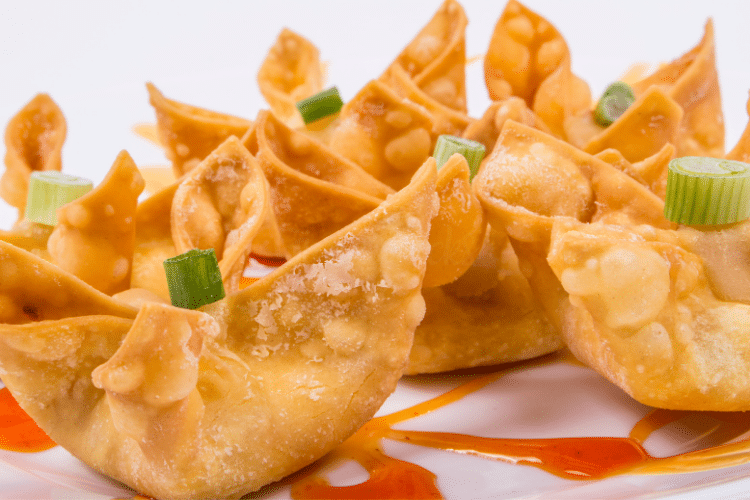 Stir 8 ounces softened cream cheese, 4 chopped cooked thick-cut bacon slices, two 6-ounce cans crabmeat (picked over), 3 sliced scallions, 4 teaspoons soy sauce, a few dashes Worcestershire sauce and ½ teaspoon red pepper flakes in a large bowl.
Place a teaspoonful of filling on a wonton wrapper, brush the edges with beaten egg, then fold in the corners of the wrapper to make a pyramid-like shape, pinching to seal; repeat to make more. Put on a baking sheet and freeze 1 hour.
Working in batches, fry in 2 inches 350˚ vegetable oil until golden brown, about 3 minutes; drain on paper towels. Serve with duck sauce. Makes about 40.
Read Also : 5 Easy To Make Dessert Recipes Ideas To Try
[adinserter block="3″]
Sharing is caring!
[mashshare]
[adinserter block="4″]